Training is arranged by contacting
Sharon Jones
or
Suzuki Association of the Americas (SAA)

SUZUKI EARLY CHILDHOOD
TEACHER TRAINING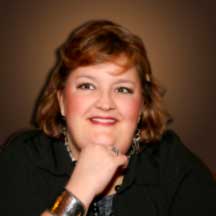 Sharon Jones began her violin studies as one of the first Suzuki students in Ontario. At the age of 11, she had the unique opportunity to work with Dr. Suzuki at an International Society of Music Educators Conference in Canada as part of a small group of North American children. She later worked with Dr. Suzuki again in Berlin and in the United States. Other Suzuki mentors over the years include Alice Joy Lewis, and Bill Starr.

Post-secondary studies included the Musical Theatre Program at Sheridan College and Voice Performance at Western University.
Sharon is an SAA registered Teacher Trainer in Suzuki Early Childhood Education (SECE).

With Dorothy Jones, she developed the curriculum used worldwide in SECE classes and has taught SECE classes continuously since that time, more than 30 years ago. She is also the singer on the SECE curriculum recording.

Sharon is the founder and director of the Thames Valley Suzuki School in London, Ontario where she continues her work as a violin and SECE teacher in addition to her training and mentorship of many SECE teachers around the world. In London, she also directs and performs with the Celtic group, ​Haggis Stew. Sharon has been a presenter, clinician, teacher, and trainer at conferences, institutes, and workshops in Canada, US, Ireland, Japan, and Australia.
TEACHER TRAINING
Suzuki Association of the Americas (SAA)
Suzuki Early Childhood, Studies in Prenatal through Early Years

Prerequisite:
Every Child Can (ECC)
Six hour introduction to Suzuki Education

Stages One through Five
Five day (30 hours) including observation of Suzuki ECE Baby/Toddler Music Classes and pedagogy.
AUSTRALIA (PPSA)
Studies in Prenatal and Baby Music
Stage One
Overview of Suzuki ECE (10 hours. )
Stage Two
Introductory Studies (24 hours.)
Stage Three
Further Studies (30 hours, 5 days)
Stage Four
Continuing Studies (30 hours, 5 days)
Europe (ESA)
Certificate in Suzuki ECE (Prenatal and Baby Music)
Level 1 is a 5-day course (25 hours).
Levels 2-5 are 5-days each and include tutorials as outlined in the full syllabus and observation of baby classes (live and video) plus written assignments.
Full details and a syllabus of the courses are available from the ESA office and the national Suzuki associations offering the training.
There are Independent SECE Courses as well as National SECE Courses.